Program Introduction: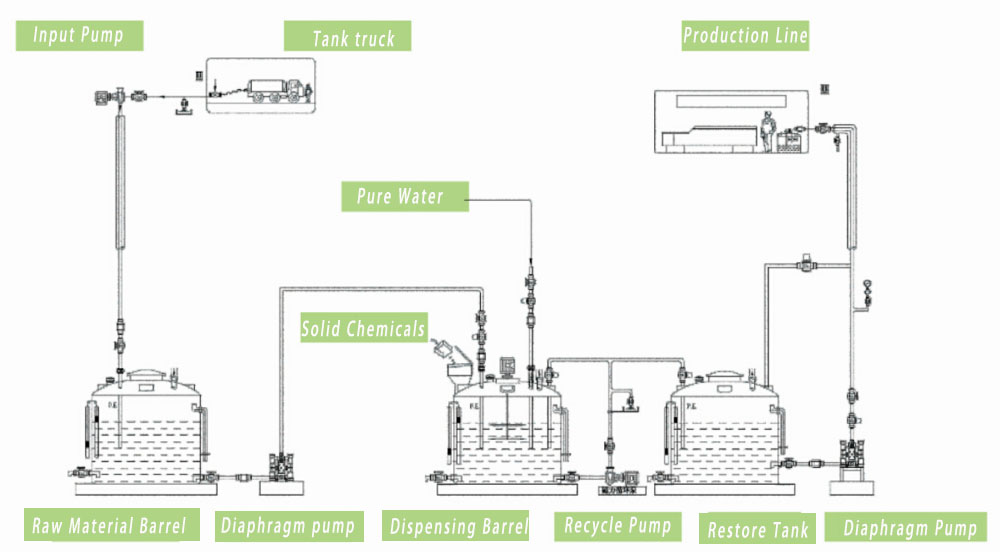 1. According clients' requirements, we will design a suitable solution for clients, including equipment in the central station (not including basic installation, like epoxy, fire control, draught air, illumination and so on)
2.Install suitable restore and dispensing pipelines to the production line, with multiple protection, like double level pipeline, segmented structure and so on.
3.With advanced and high quality materials, to prevent the condition, like chemical corrosion, leakage, high pressure and temperature.
4. With advanced flowmeter, ultrasonic level, PLC software and so on, control the flow volume and chemical level more correctly, with different mix mode.
5.Central management and control, remote monitor system, and dynamic software interface to realize dispensing at site and auto analysis and report.